AERONAUT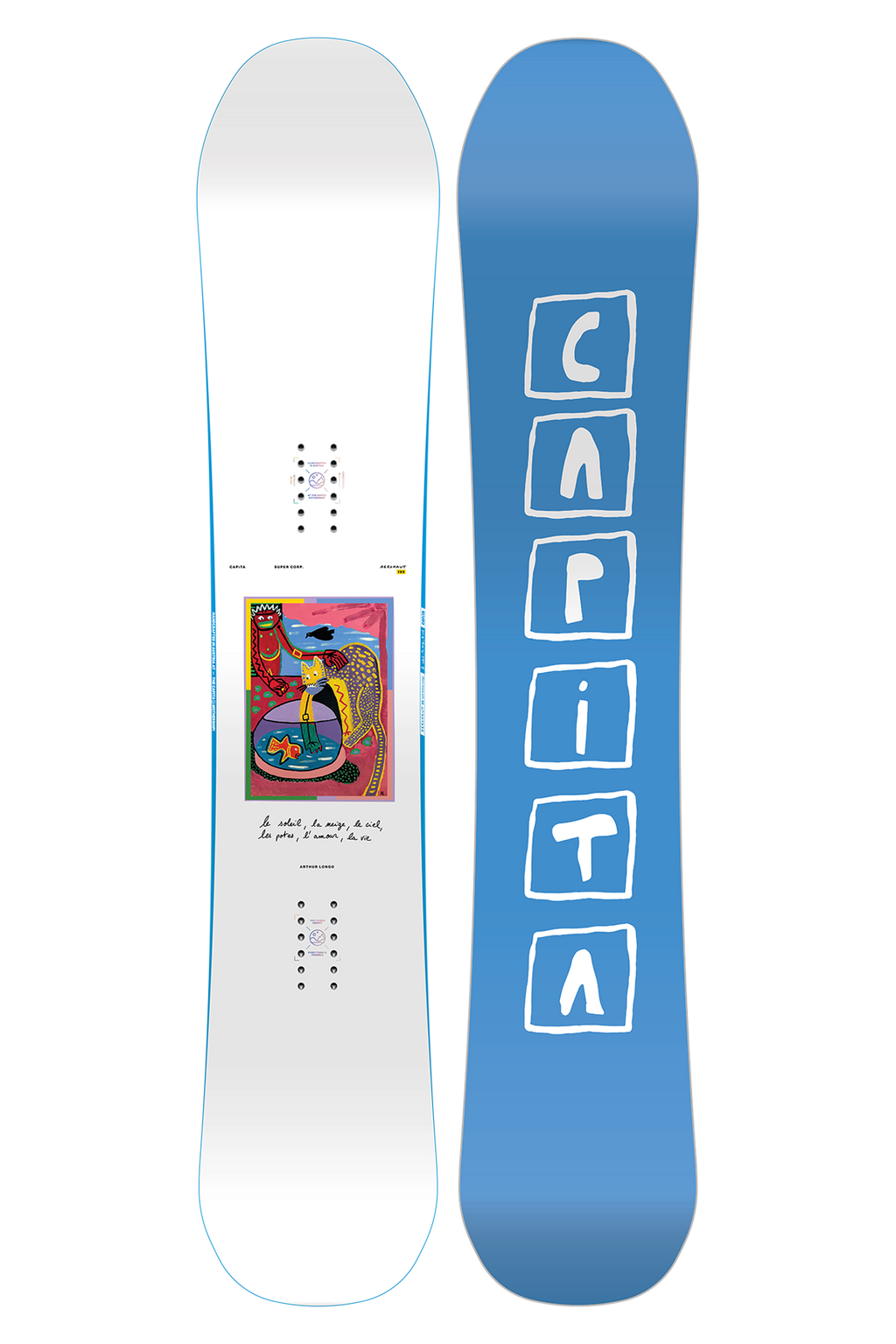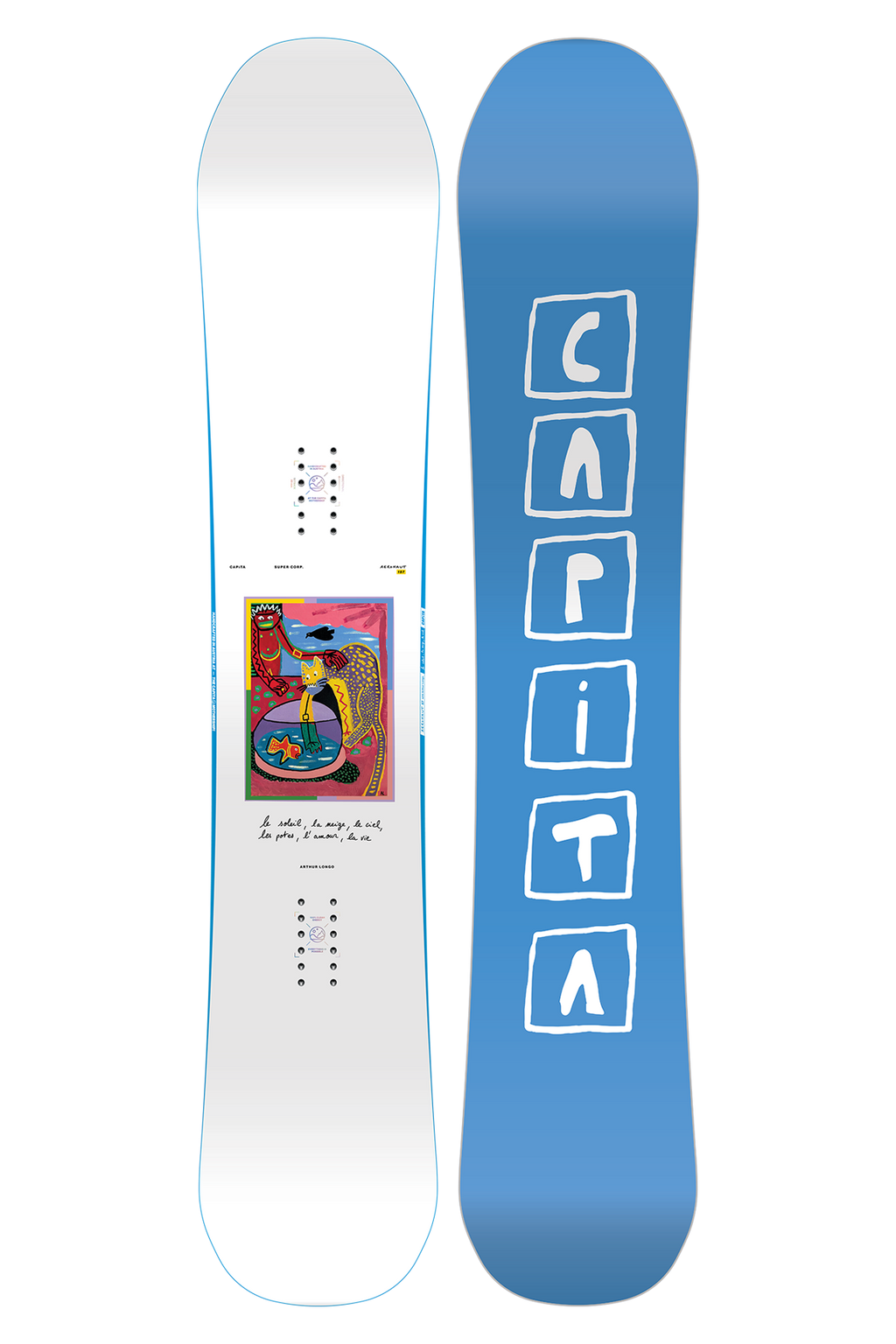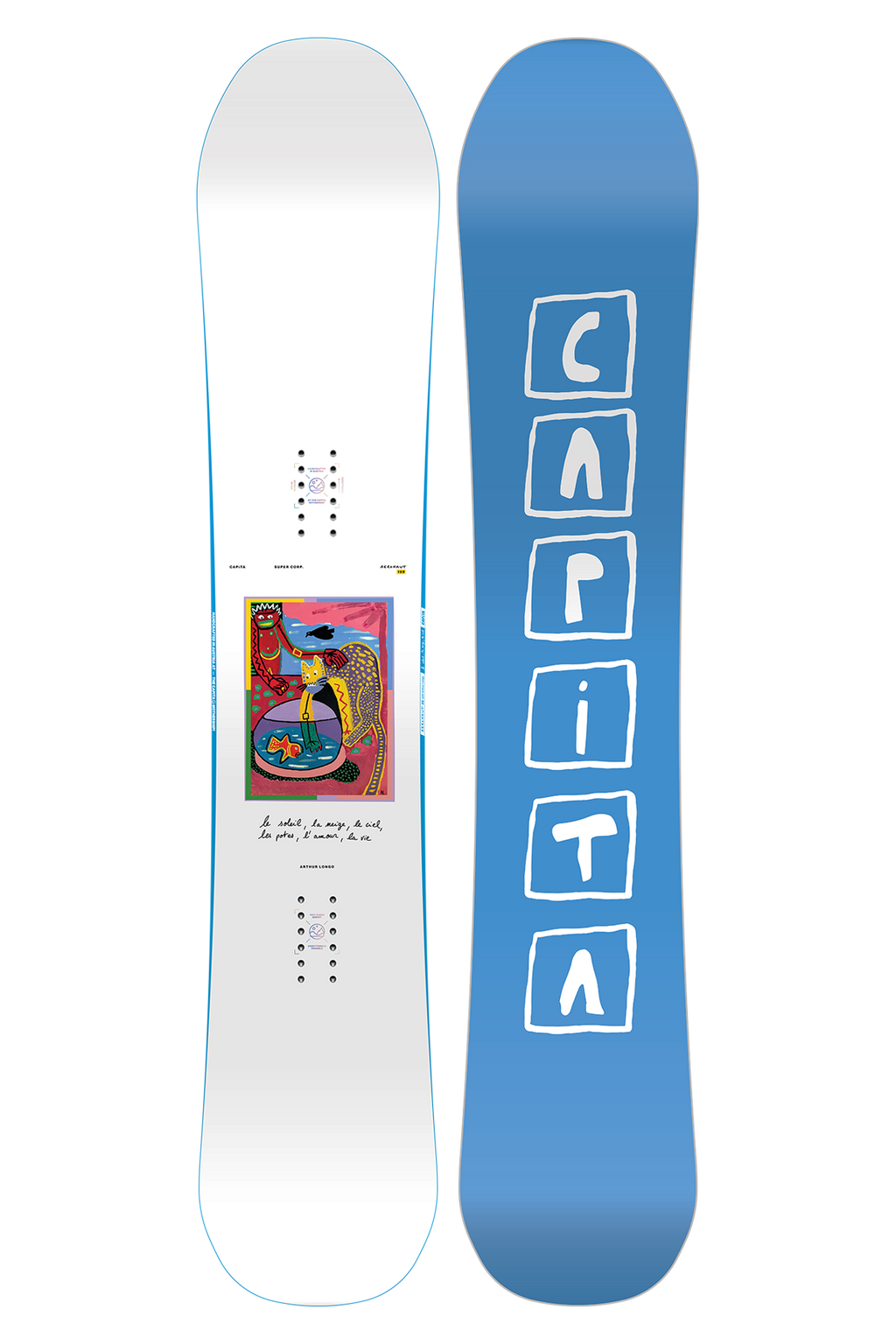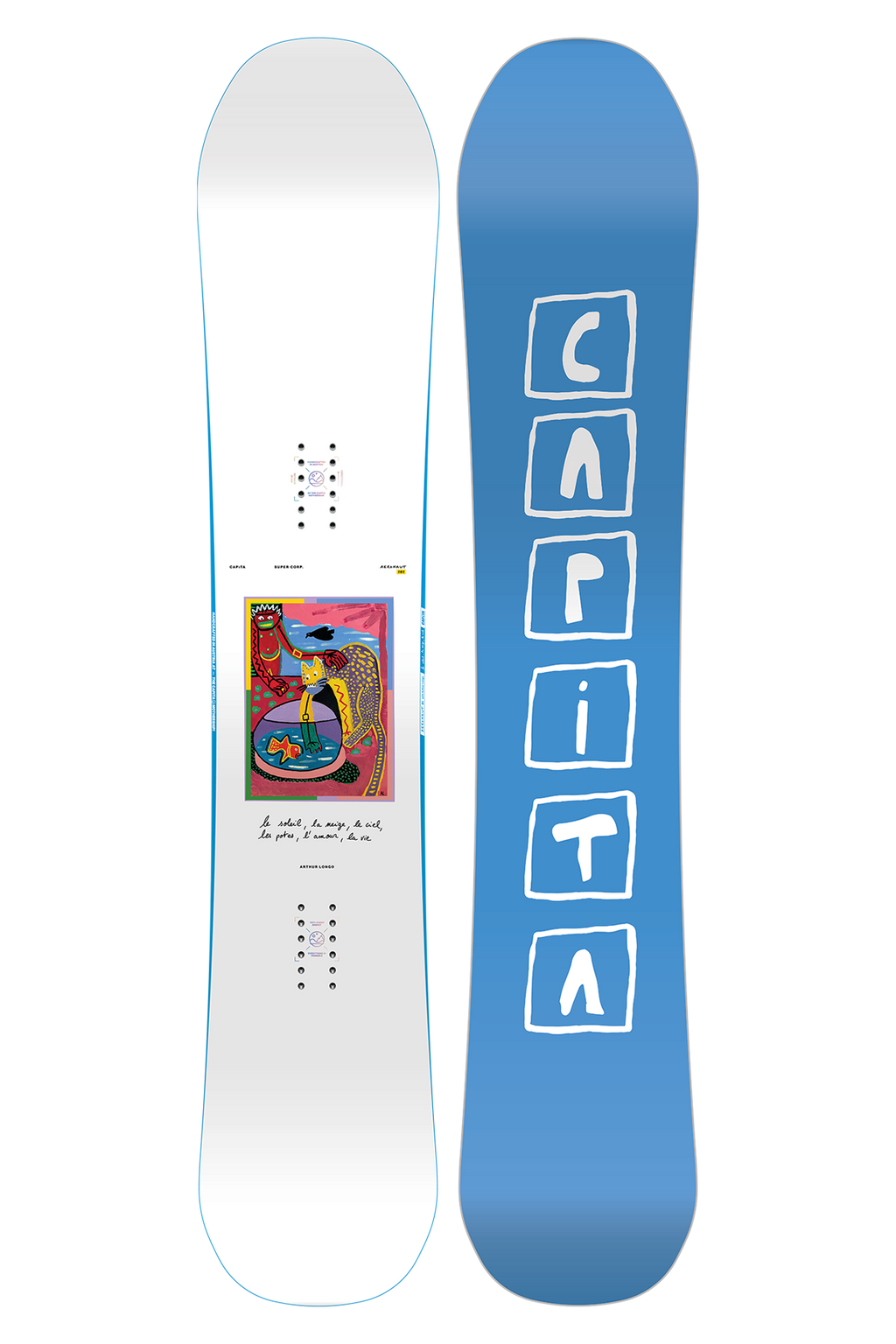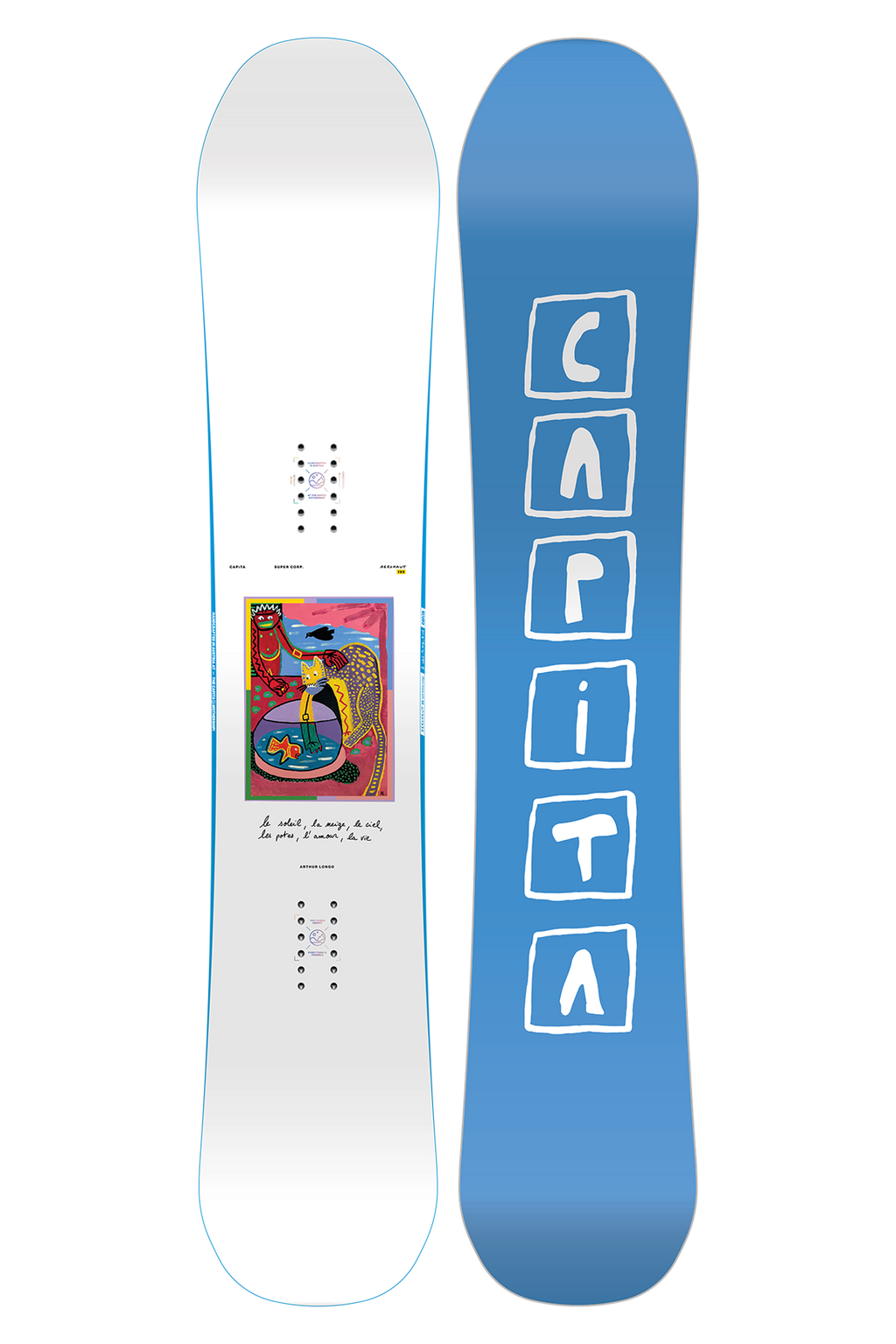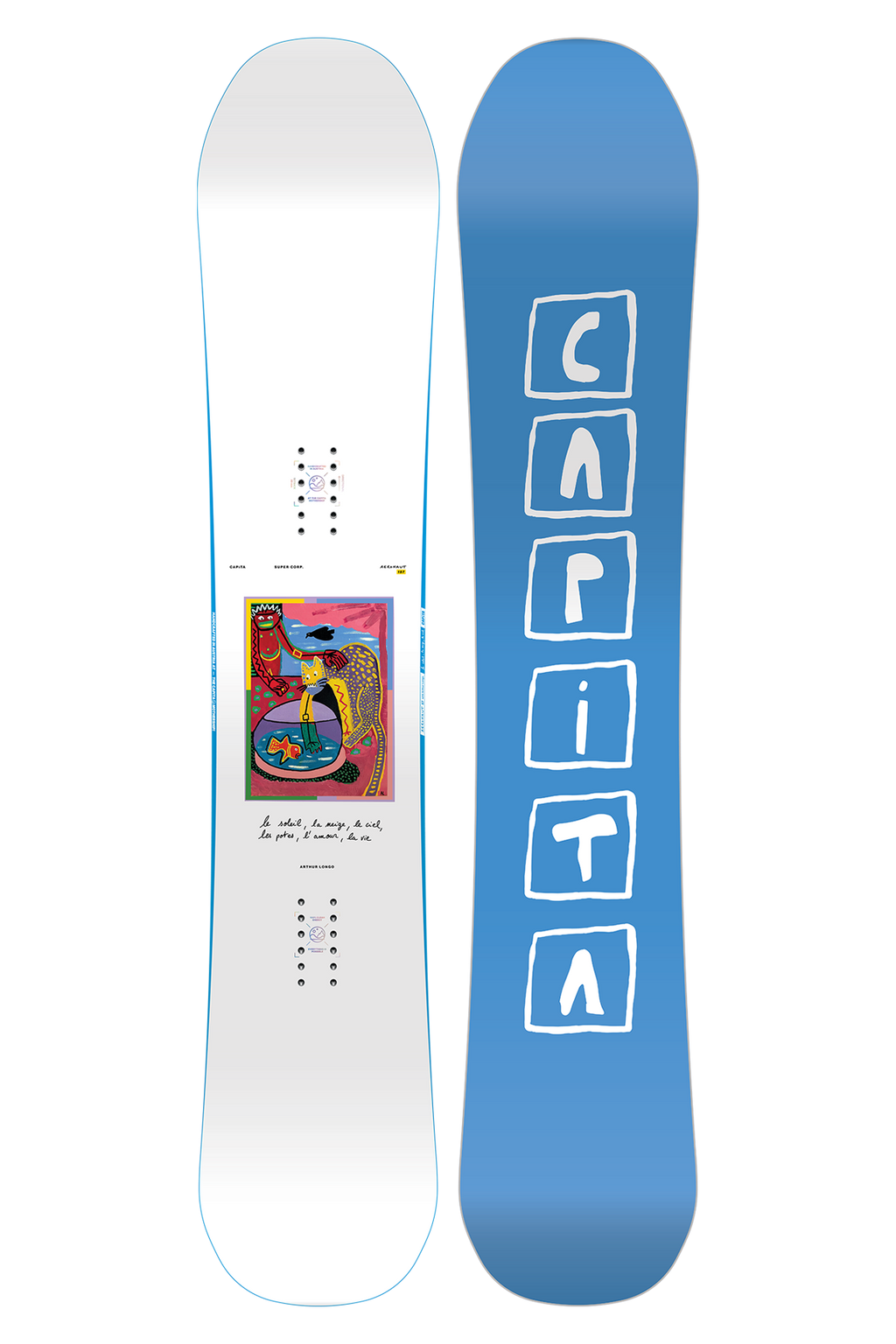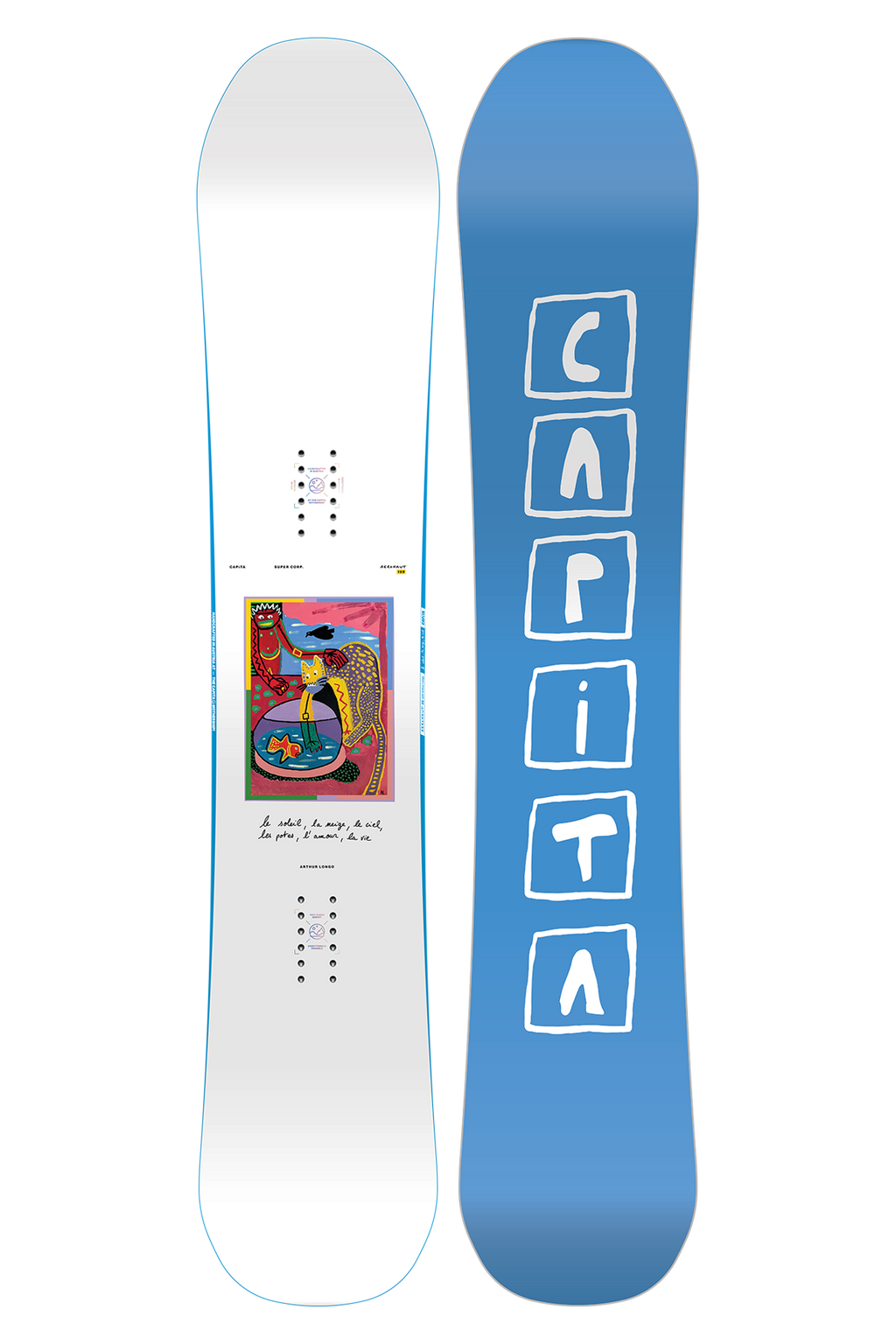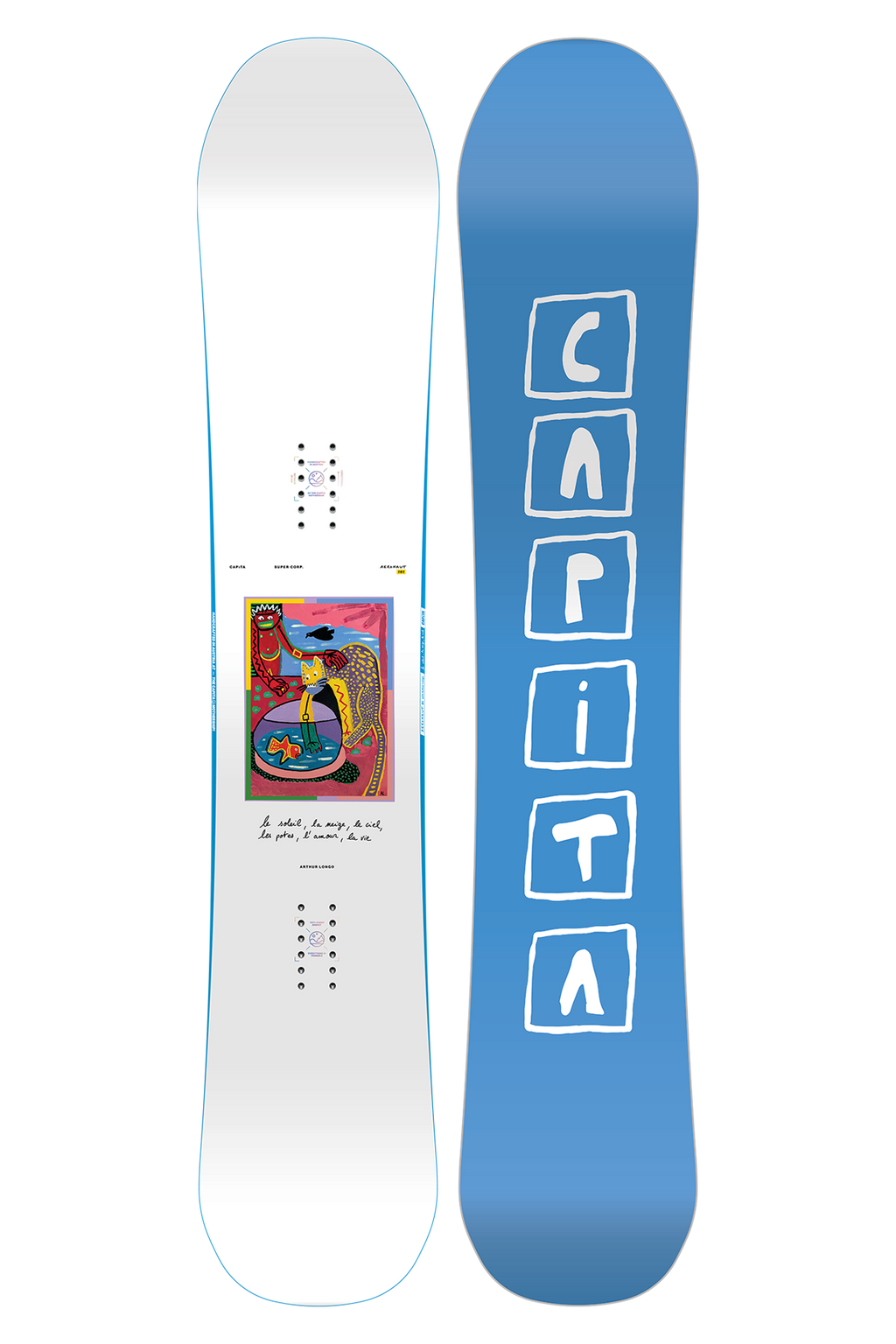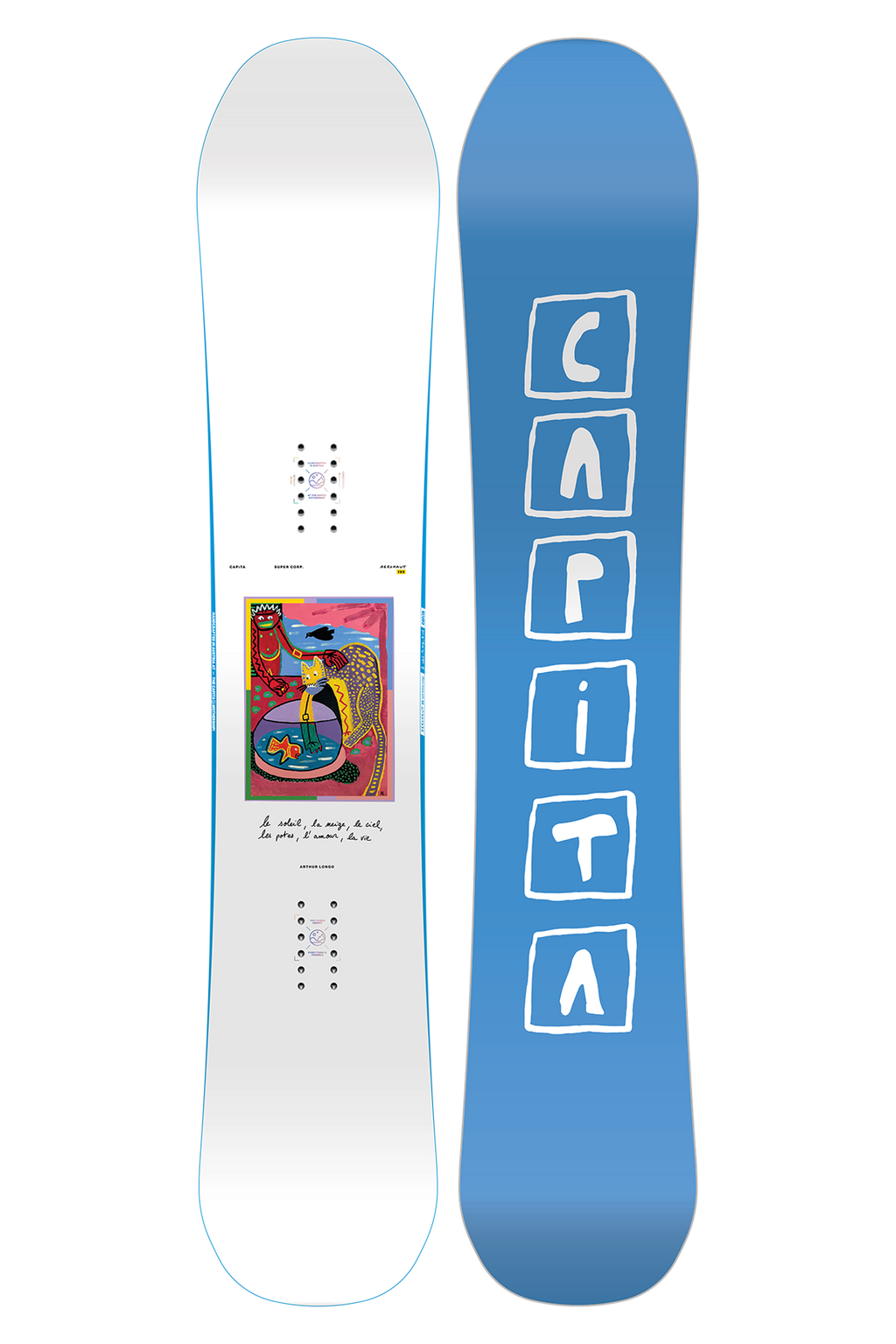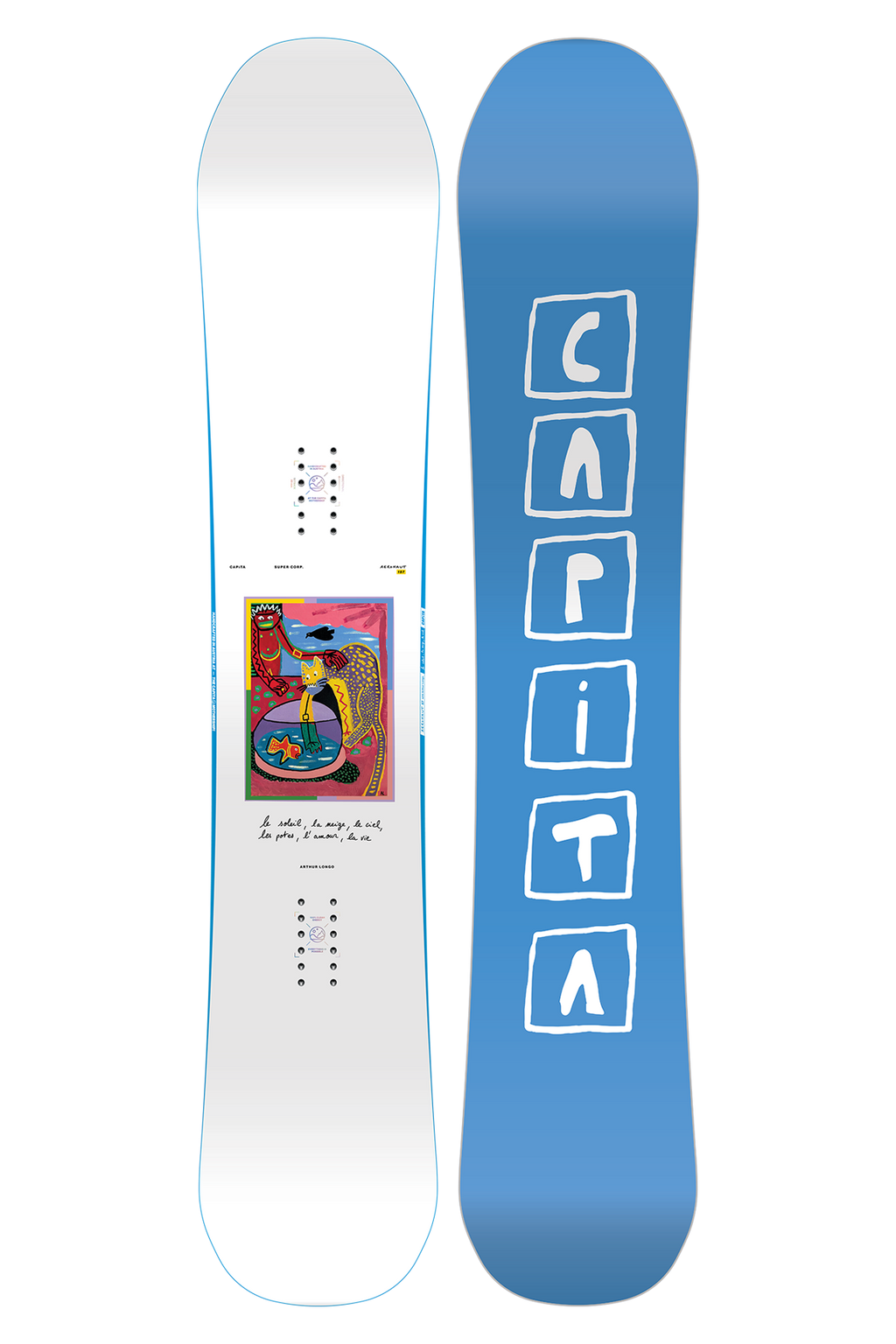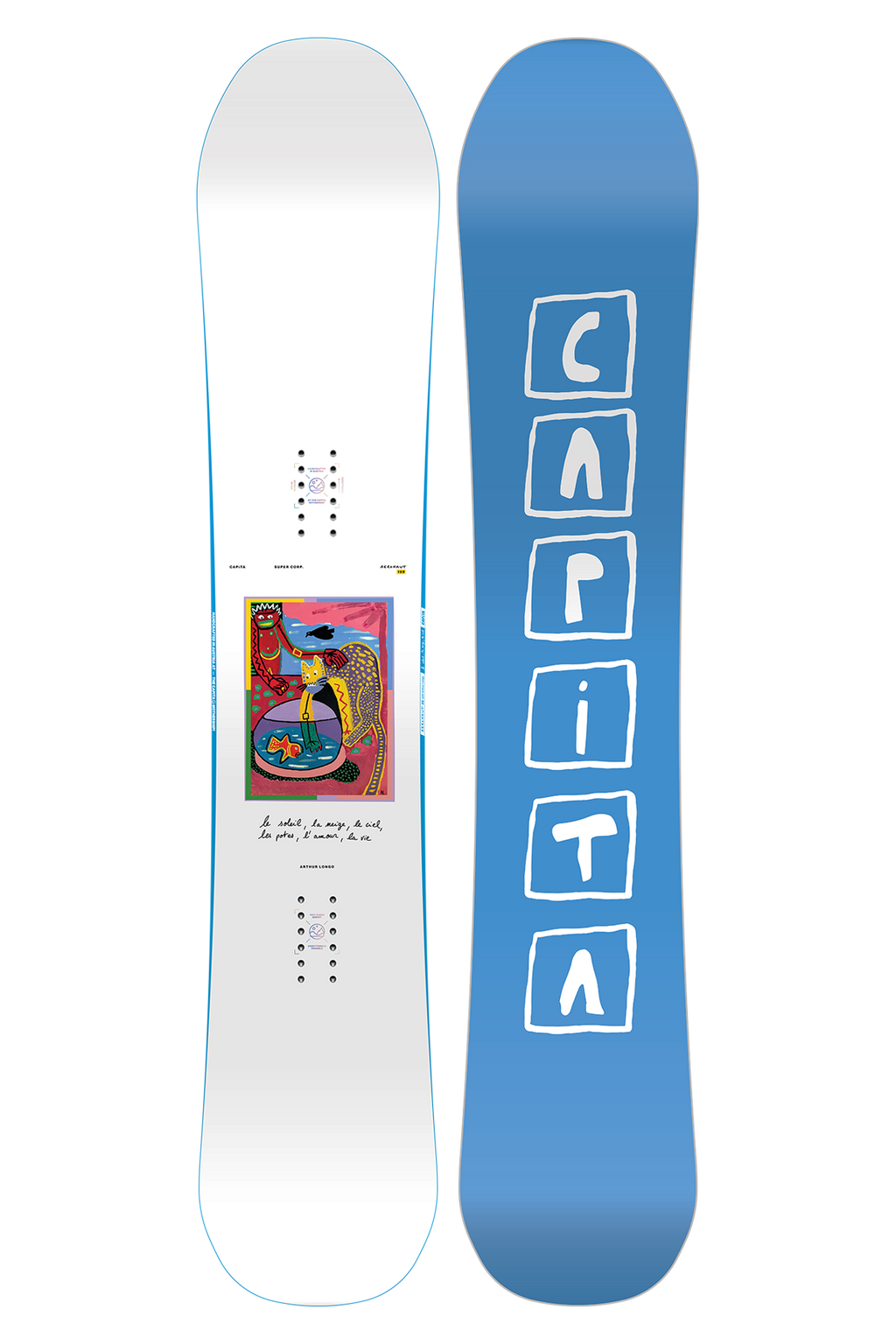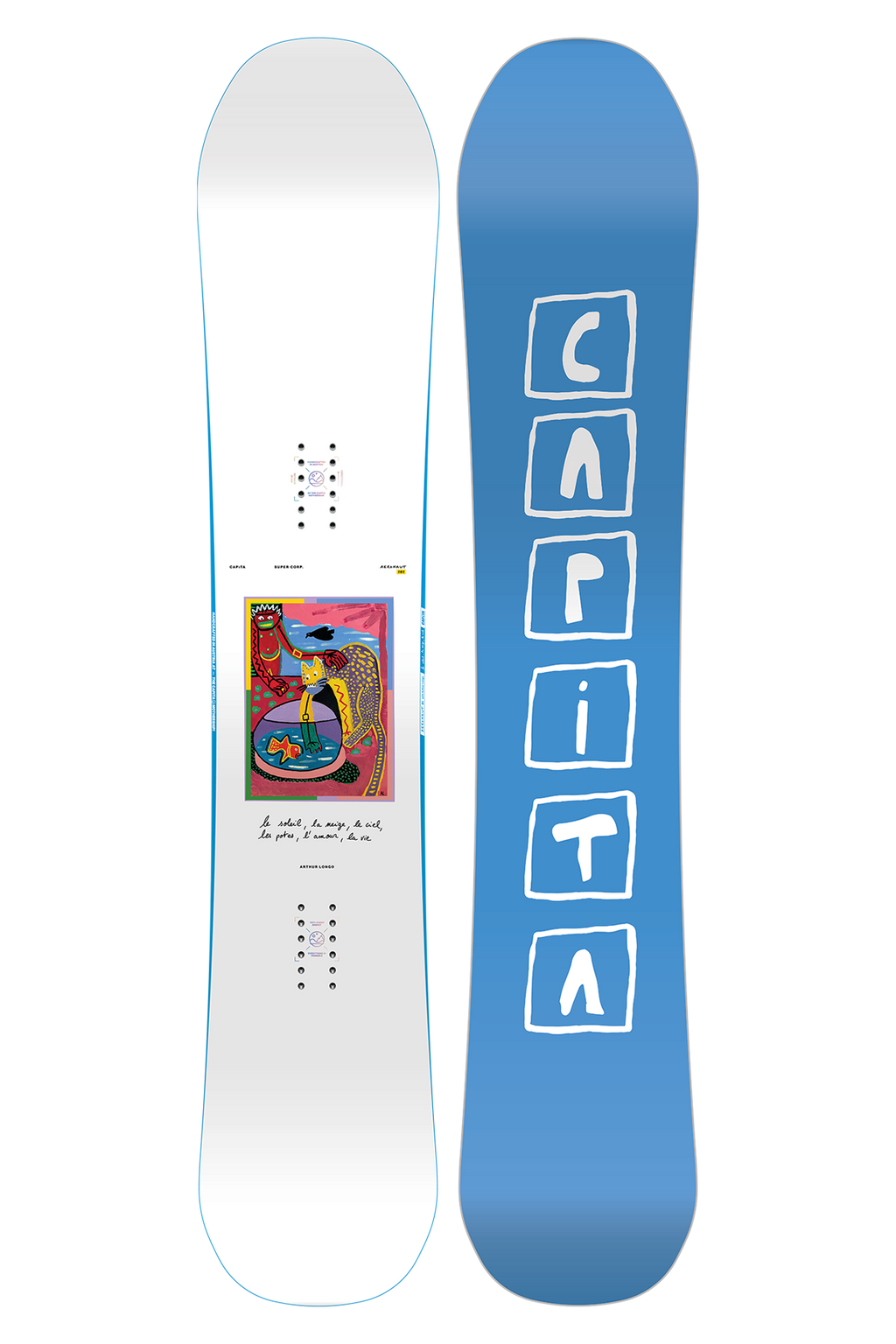 MEN'S / DIRECTIONAL / CAMBER
AERONAUT
€649,95
or 3 interest-free installments of €216,65 by |
Free shipping for EU orders over 249€.
Enter your information:
The best choices for you are:
shape
DIRECTIONAL 0.8" SETBACK
rider type
RESORT / ALL-MTN
tech story
AERONAUT
Side Hit Euphoria™ has generally been considered an enlightened state. Understood as real on a conceptual level, yet intangible to most that lack an understanding of the methodology required to produce such an experience.
Now, the existential joy of enhanced board control and massive ollie-pops is attainable to all. The all-new Aeronaut series was designed in collaboration with The Rocket Man, Arthur Longo. The goal: to introduce the local-resort maximizer. The result: a semi-old school, respectful nod to the 90s; a directional, cambered snowboard that can meet the most demanding all-mountain pursuits your resort has to offer.
With high-grade components like a HyperDrive™ ADV base, Amplitex V-TECH Amplifiers, and a lightweight and extremely durable Panda Hover Core™, the Aeronaut has the power to charge through terrain at high speeds and pop off any enticing features.
camber
ALPINE V3
The ALPINE V3 profile has a deeper traditional camber that zeros out before the end of the sidecut. The small zero camber sections provide a more controlled ride while retaining the response and power of a throwback cambered board.
Length
Effective
Edge (mm)
Waist
Nose/Tail
TAPER (mm)
Sidecut
Max Stance
(cm/inches)
Suggested Weight
(lbs/kg)
153
1200
24.7
29.2 / 28.7
5.0
8.3 / 7.3
53.3 / 21.0
115-175 / 52-79
155
1215
25.0
29.6 / 29.1
5.0
8.4 / 7.4
55.9 / 22.0
125-185 / 56-83
157
1230
25.3
30.0 / 29.5
5.0
8.5 / 7.5
55.9 / 22.0
135-195 / 61-88
159
1245
25.6
30.4 / 29.9
5.0
8.6 / 7.6
55.9 / 22.0
145-205 / 65-92
161
1260
25.9
30.8 / 30.3
5.0
8.7 / 7.7
58.4 / 23.0
160-220 / 72-99
Tribue Boardshop Aeronaut Sneak Peek with Aurthur Longo
The crew from Tribute Boardshop sat down with Arthur to talk design approach and overall philosophy behind his new Pro Model board - the Aeronaut.
HOLYSHEET™ TRIAXIAL FIBERGLASS
AMPLITEX™ V-TECH AMPLIFIER
HOLYSHEET™ BIAXIAL FIBERGLASS
learn more
100% Clean Energy Manifacturing.
The CAPiTA MotherShip™ is the world's newest, most technologically advanced snowboard manufacturing facility – a clean energy production wonder. We generate the power for CAPiTA production processes via an on-site hydro-activated NH3 Thermal Energy System in concert with our newly expanded solar panel array.
As industry leaders, we hold ourselves accountable to continue to invest in the evolution of responsible production processes to preserve the winters we love so much.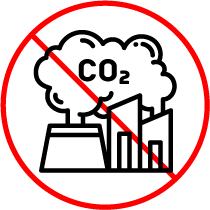 ZERO
CO2 Emissions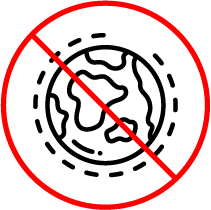 ZERO
Ozone Depletion Potential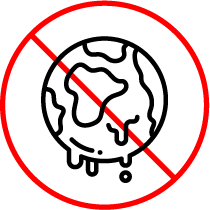 ZERO
Global Warming Potential
learn more
The MotherShipTM Connection —NFC
Enhanced Precision Through Technology
In 2020, The Mothership became the first in the snowboard industry to introduce an NFC system in our snowboards. This chip enables precise tracking of each board's production journey, resulting in higher quality and reduced waste.
Enhanced Experience Through Technology
Beyond the production floor, we have taken NFC capabilities to the next level. Now, you can connect with your board by simply scanning it with your phone. This NFC interface enables you to register your snowboard, streamlining the customer service process and granting exclusive early access to new product information, drops, and CAPiTA team videos exclusively for NFC-registered users.