MICRO MINI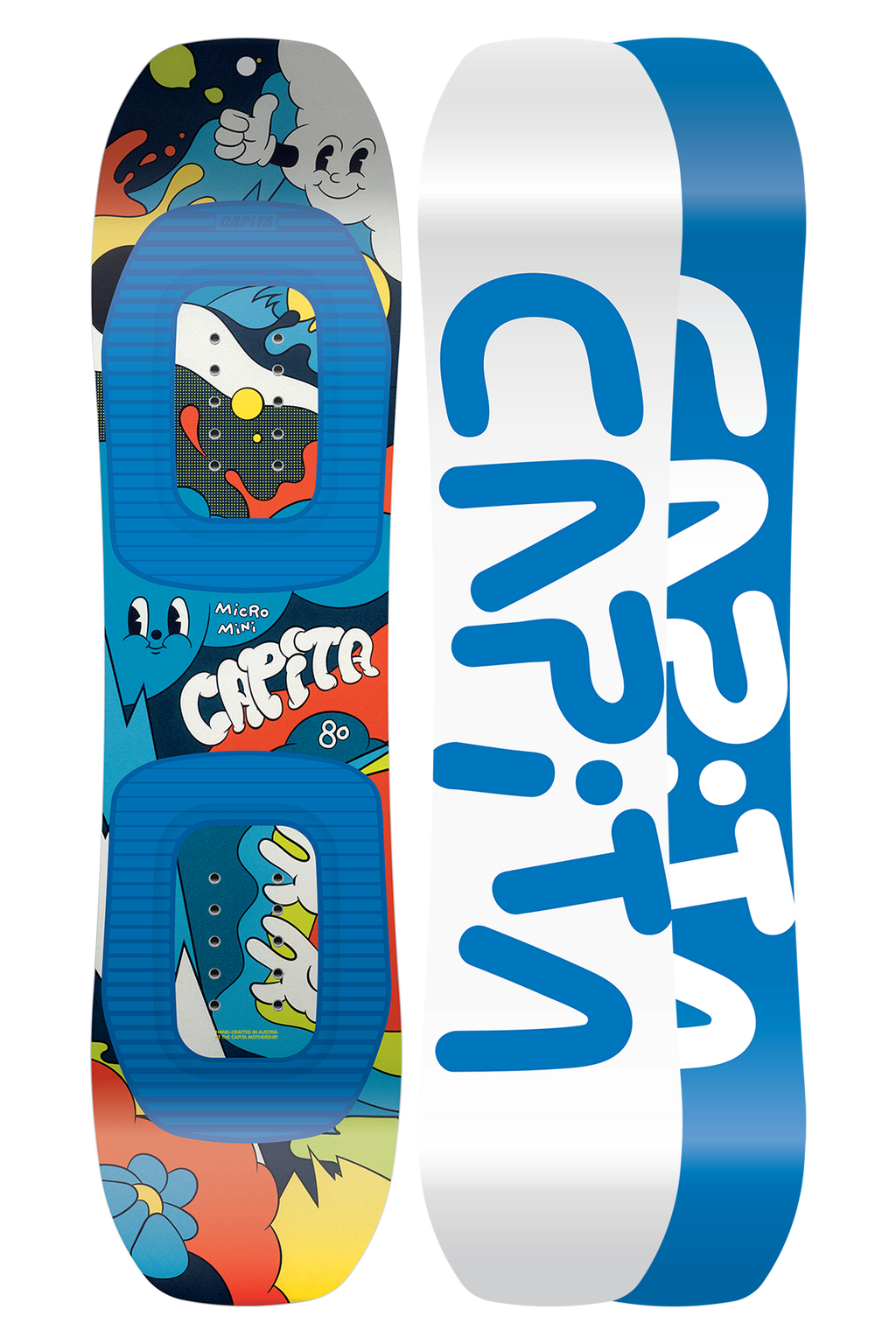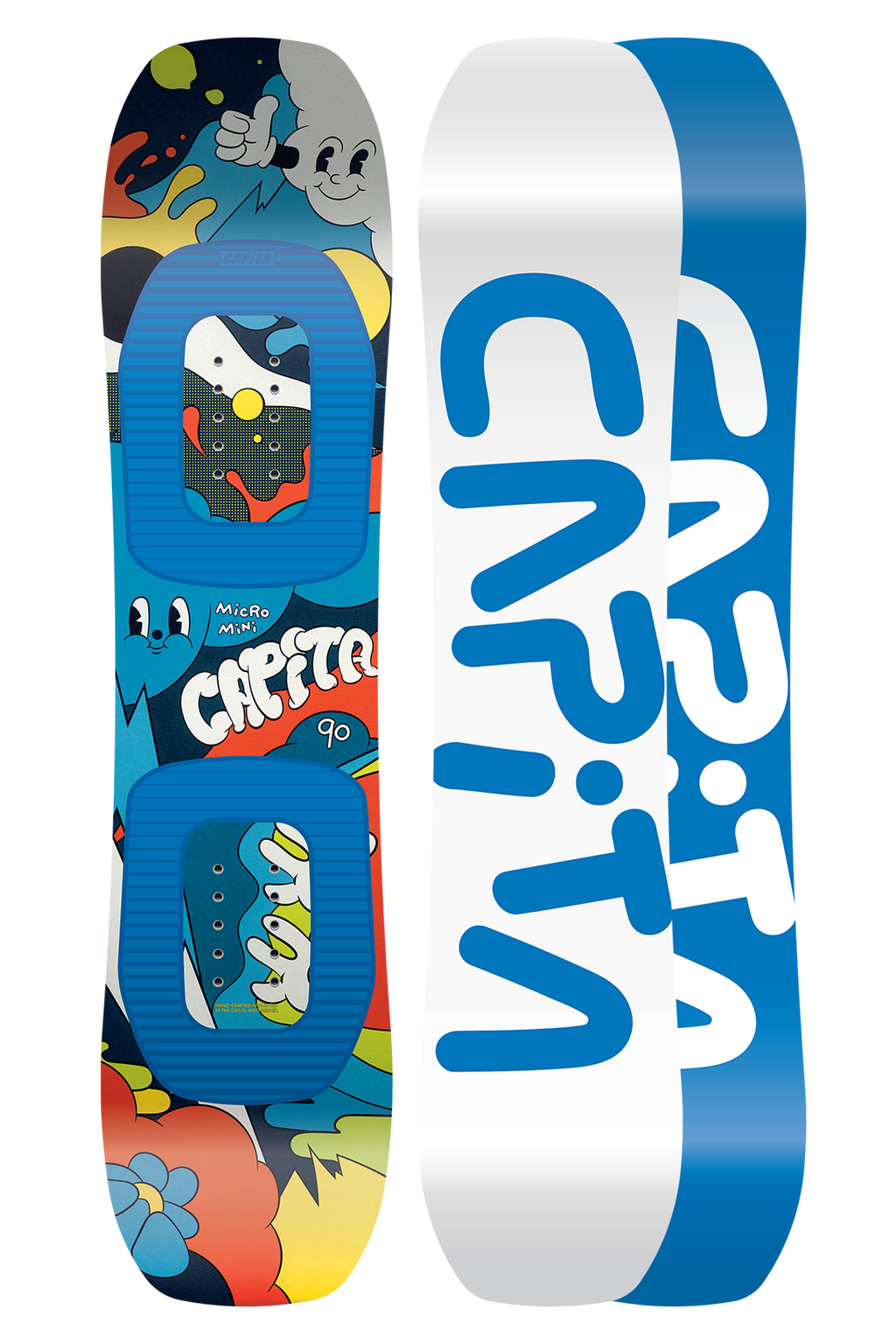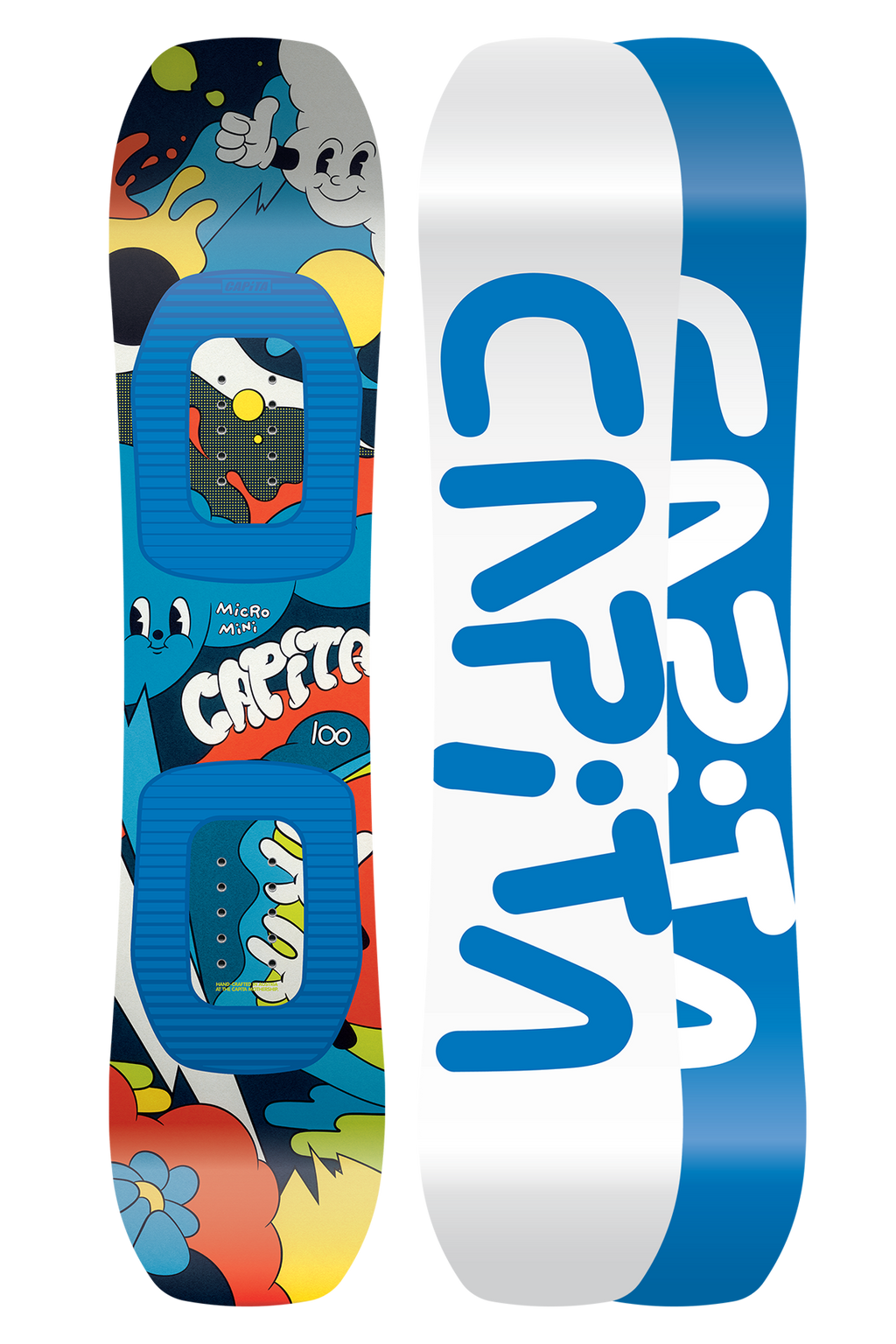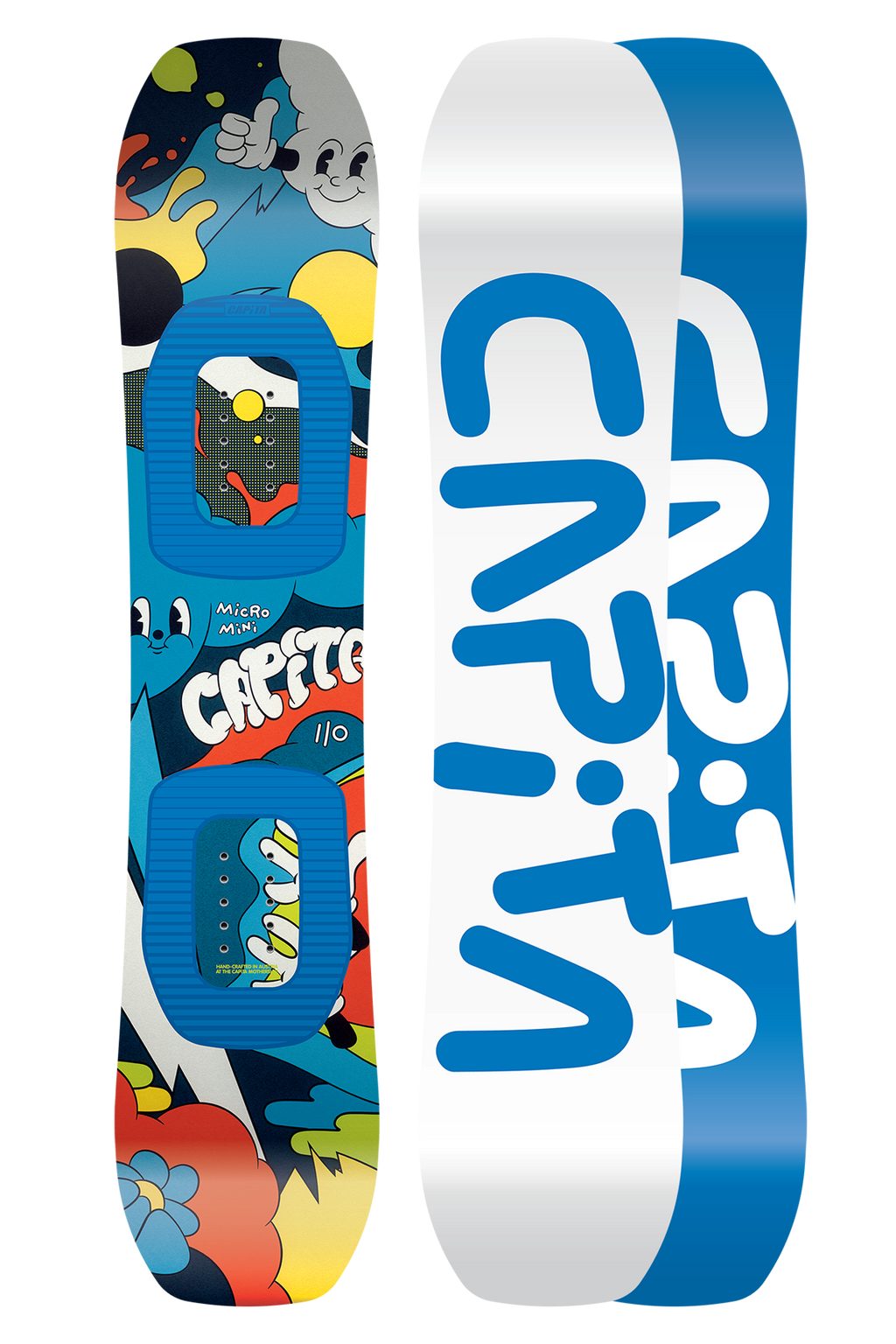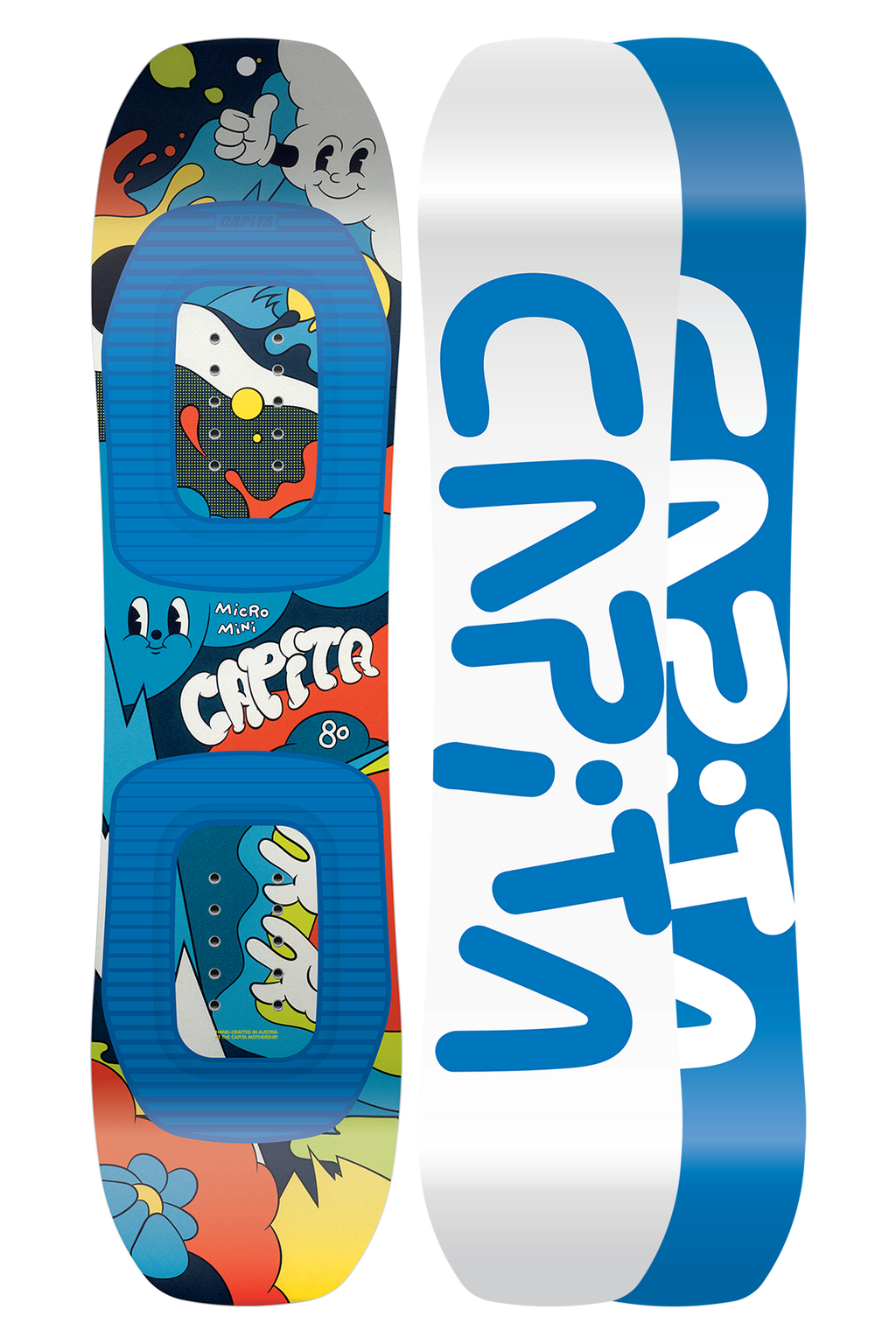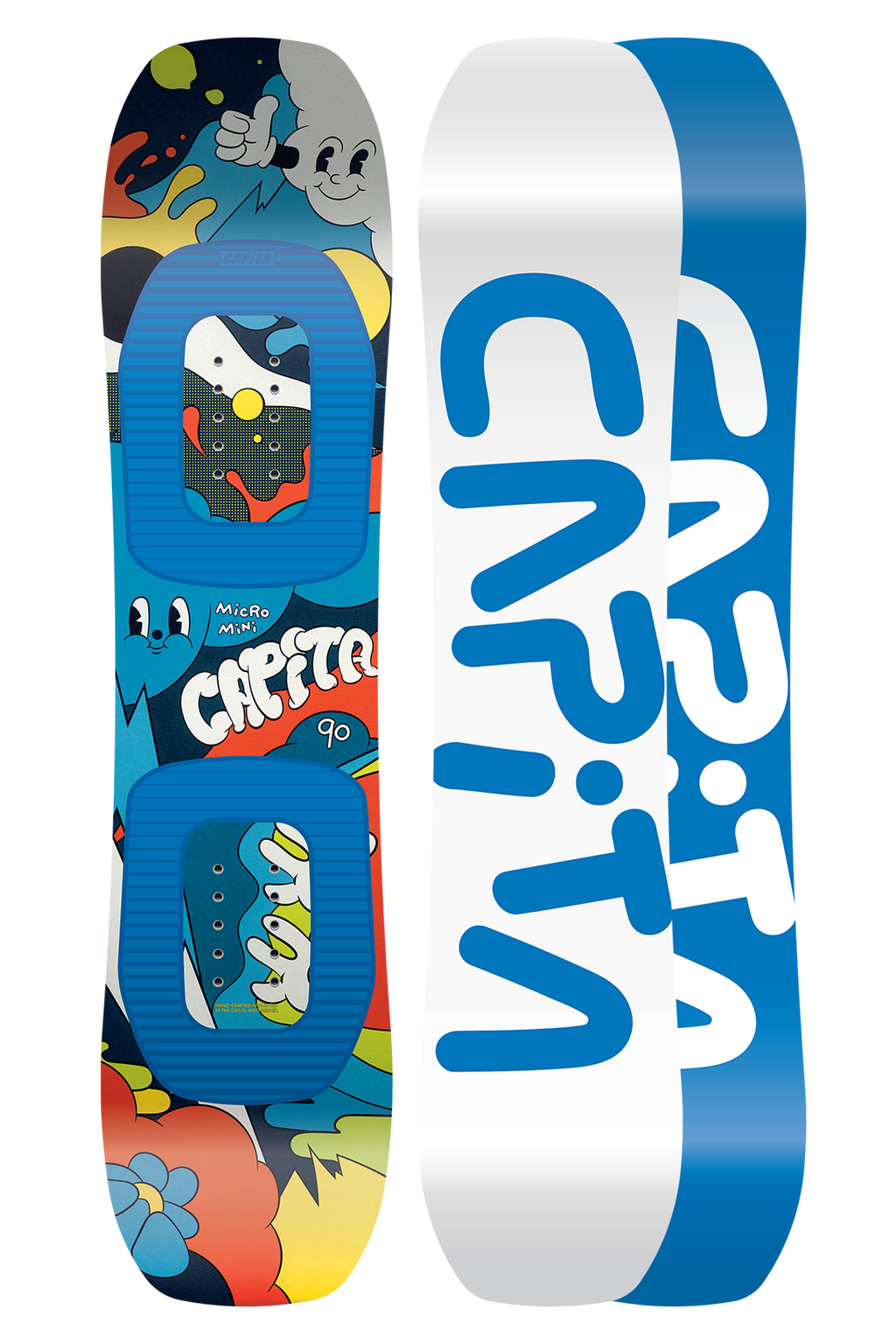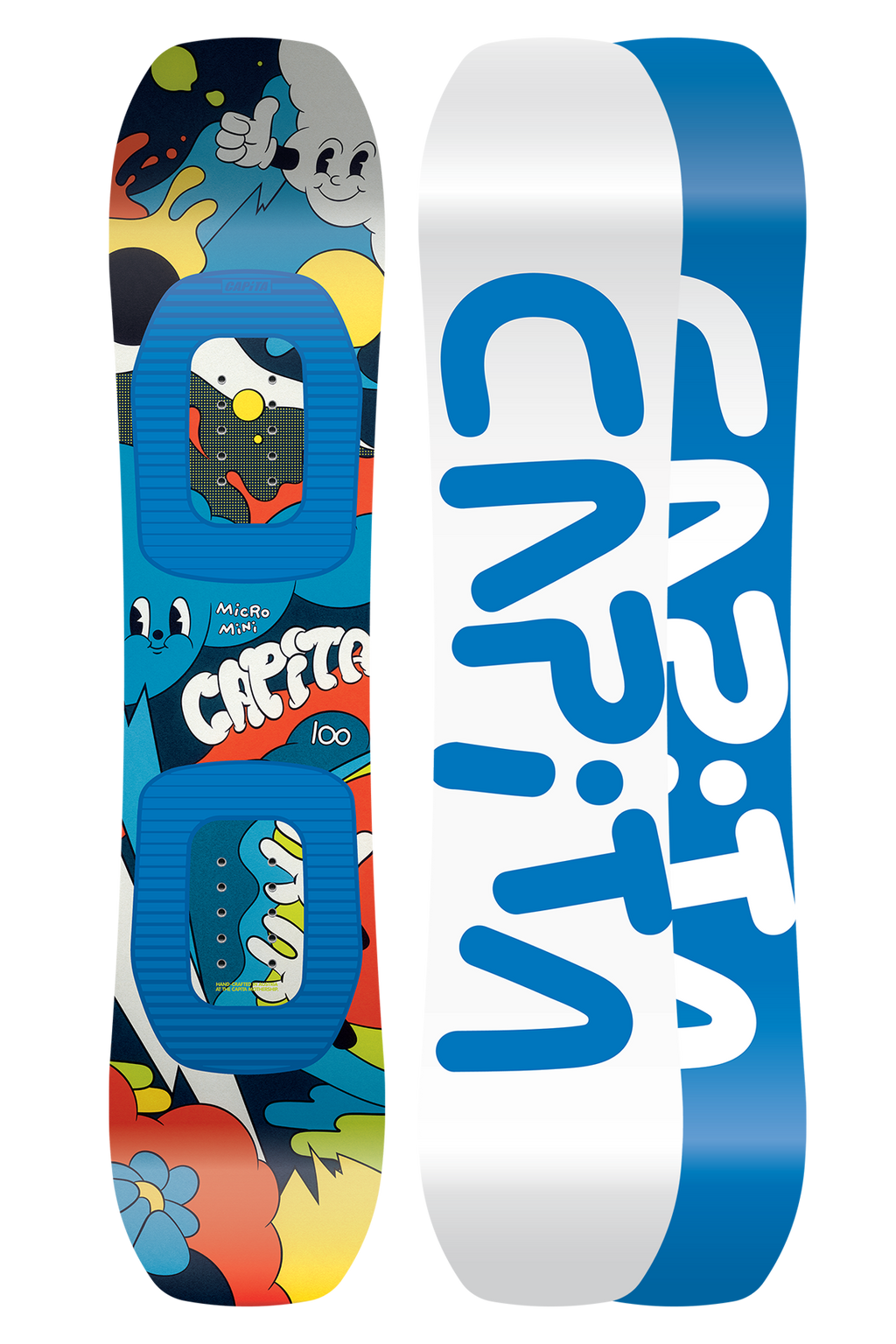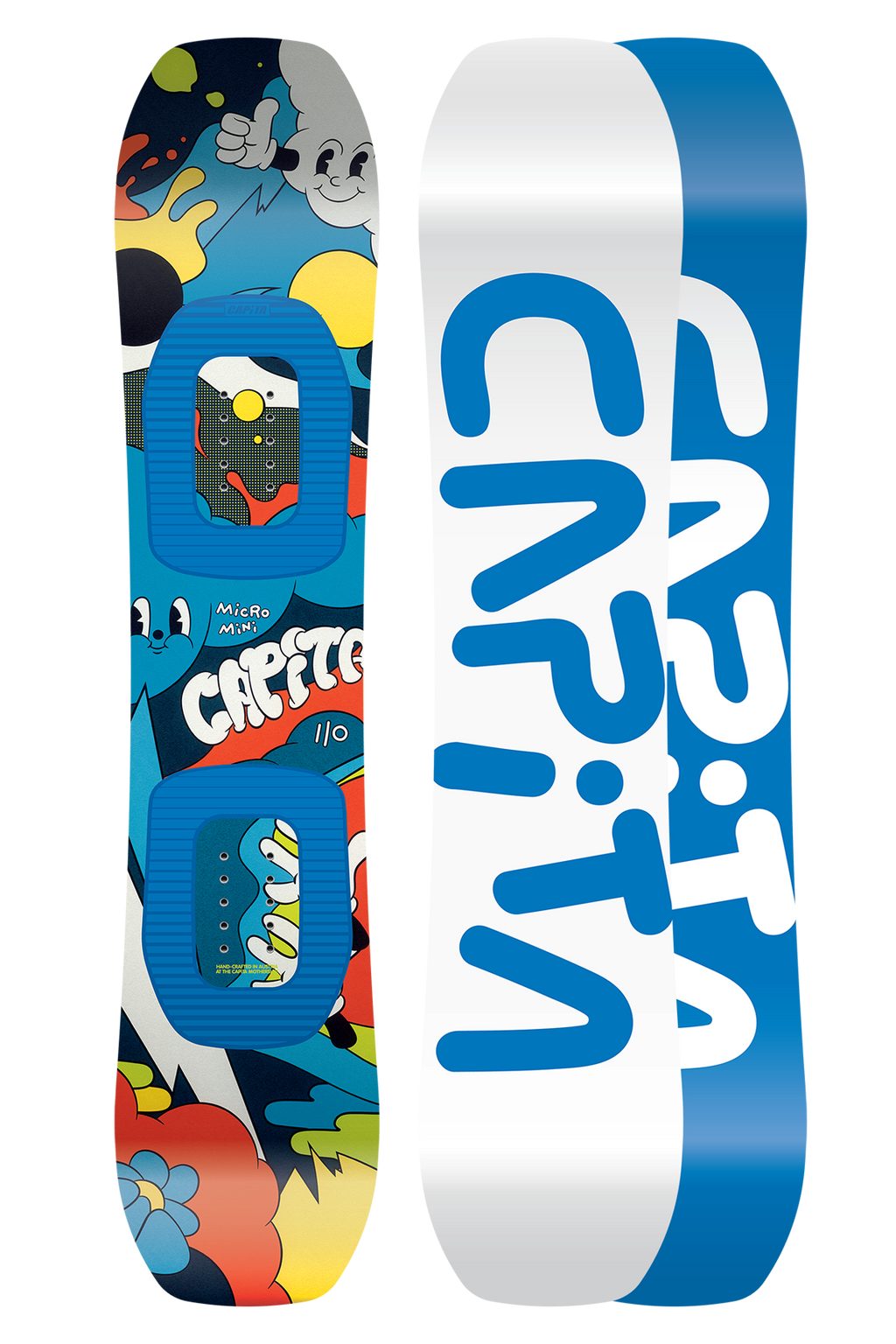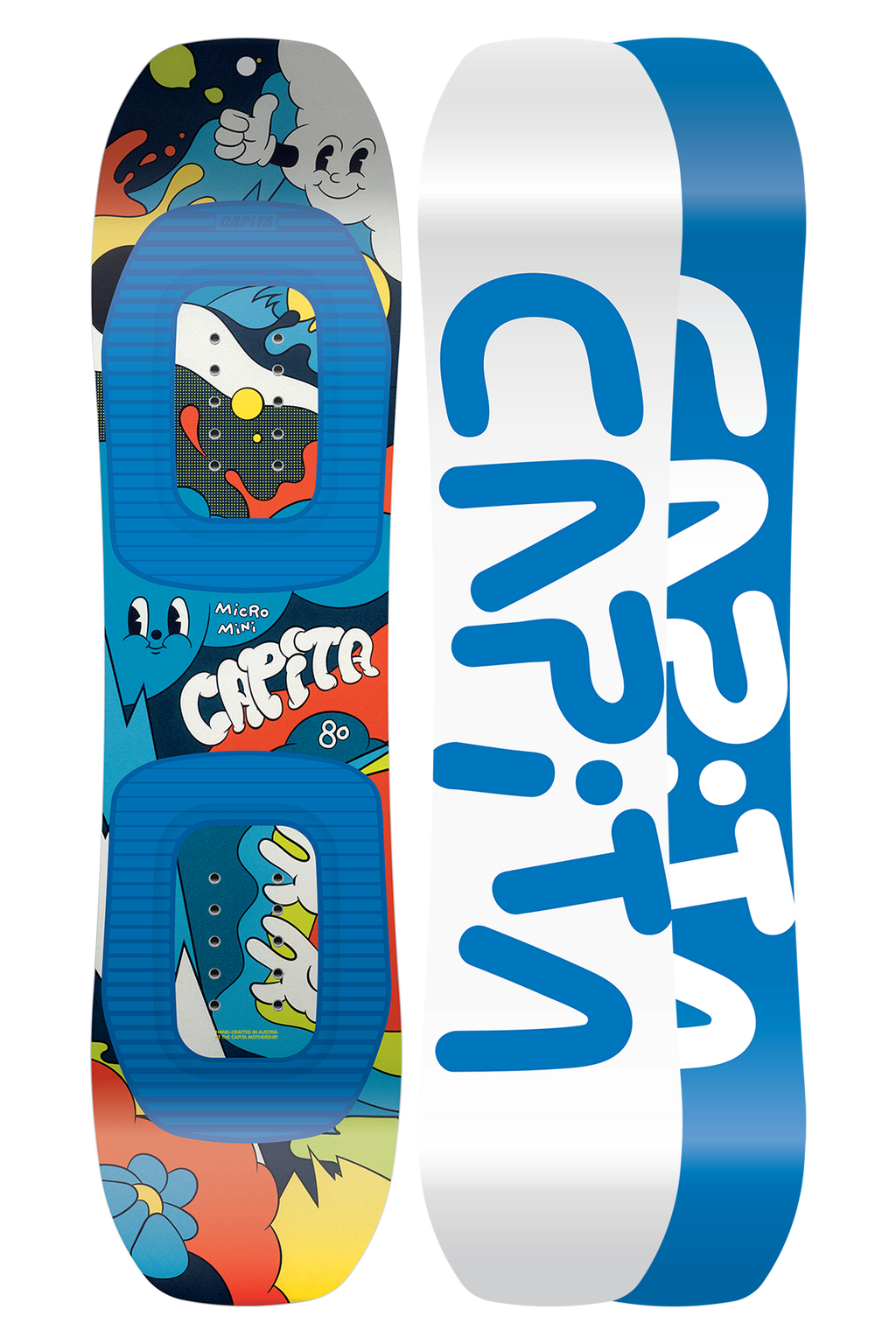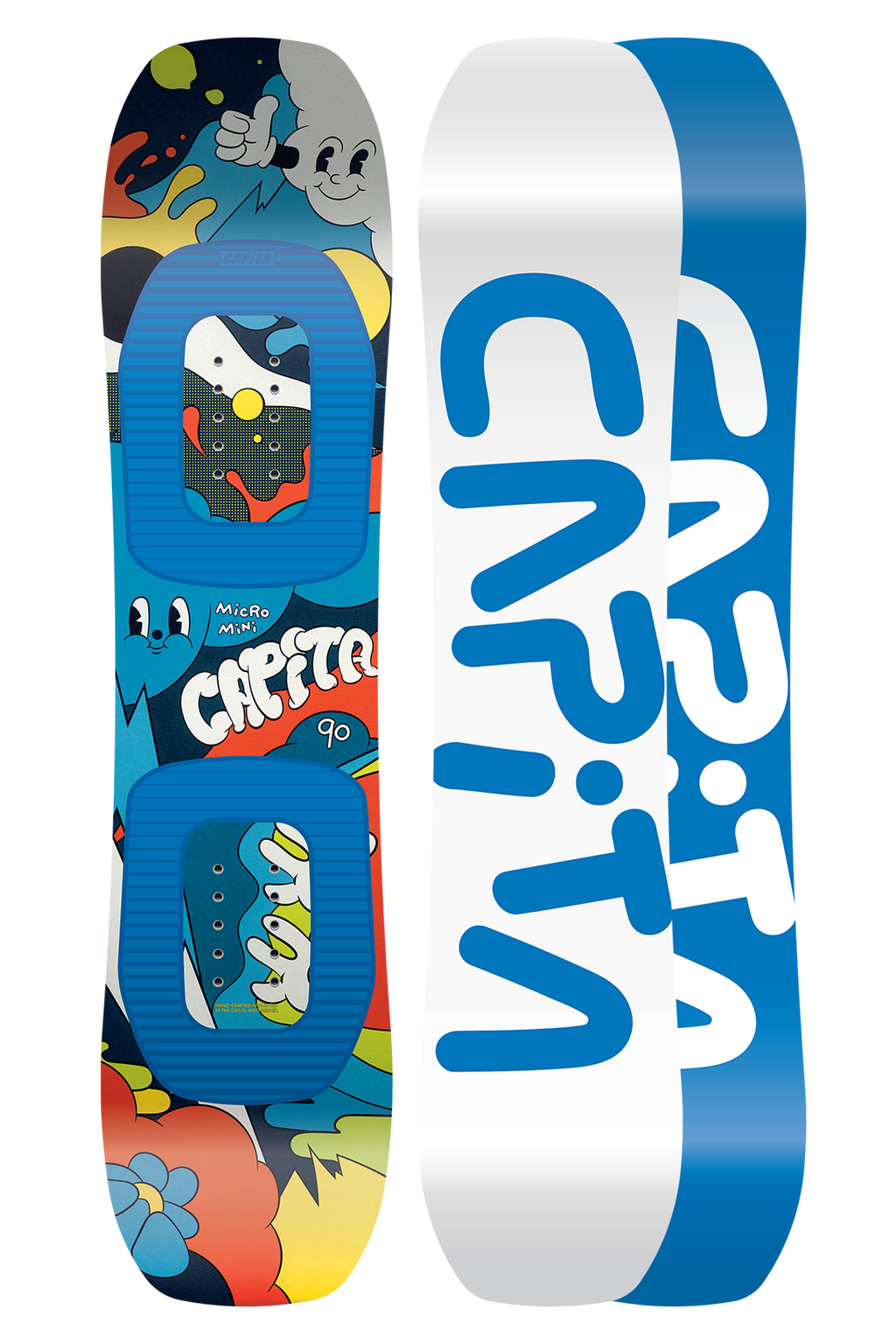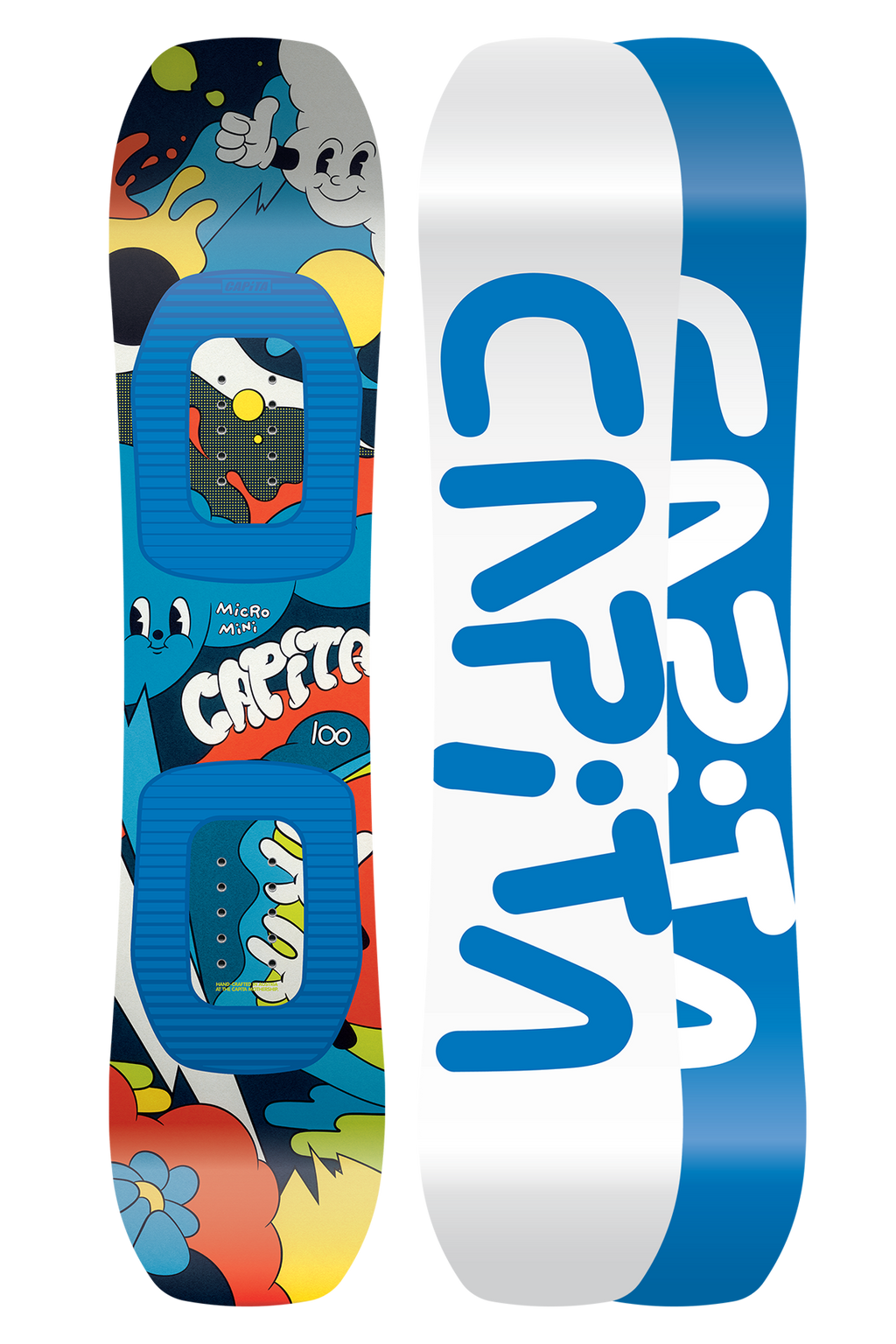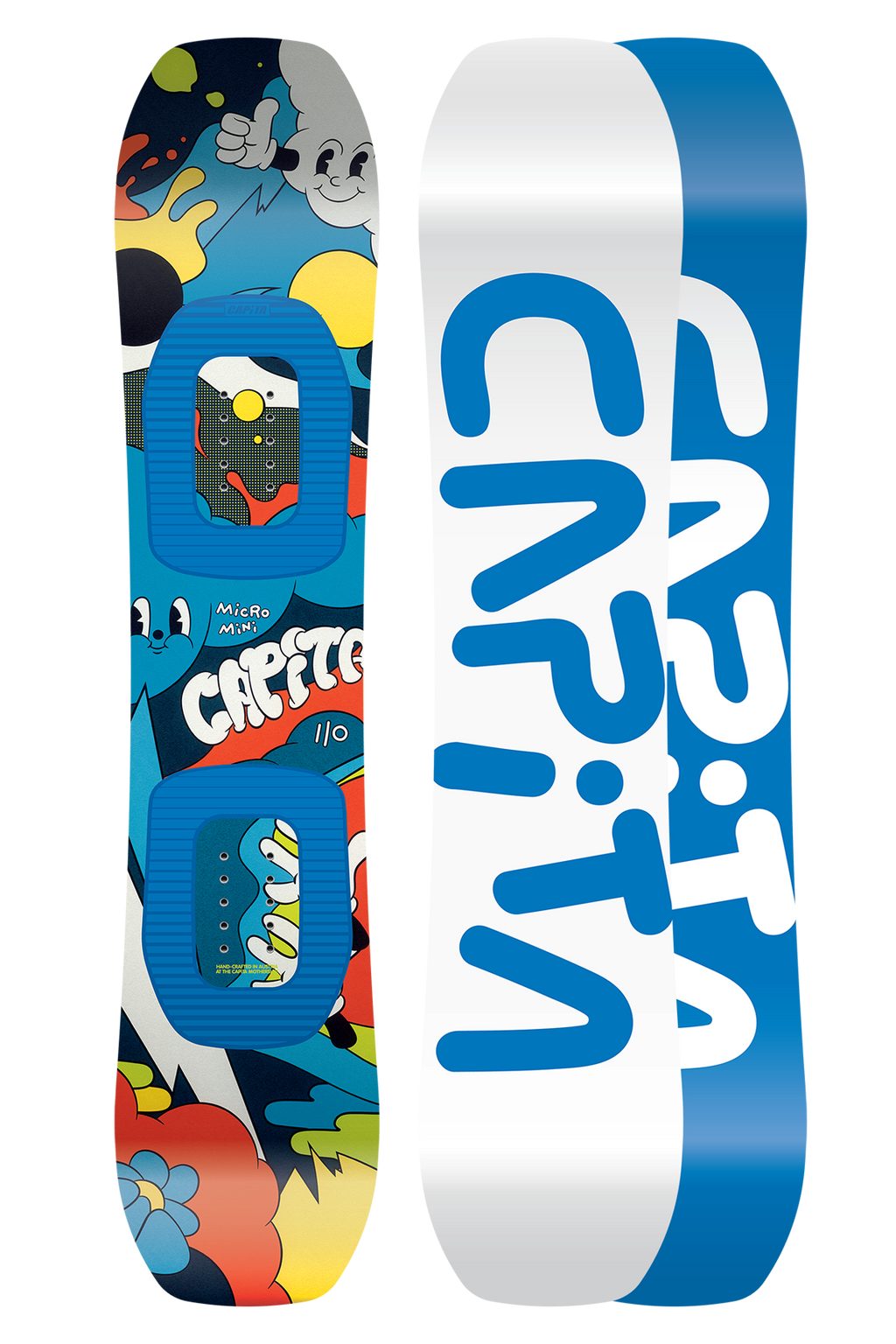 YOUTH / TRUE TWIN / REVERSE CAMBER
MICRO MINI
€229,95
or 3 interest-free installments of €76,65 by |
Free shipping for EU orders over 249€.
Enter your information:
The best choices for you are:
tech story
MICRO MINI
The Micro Mini is the perfect board for kids getting their first experience in the snowboarding game. Redesigned from the ground up, this new series features a new shape and sidecut to enhance the learning curve for young guns and new riders. With a target age range from 2 years old on the 80, and upward of 8 years old on the 110, these are great learning boards when the length of the board reflects a range approximately between the distance from the floor to the rider's chin and brow.
The FSC® Certified Select 2.0 Core™ and Micro - Glass configuration provides a unique lightweight board with a flex relative to smaller rider weights. New EVA Topsheet Pads surround the insert packs for a comfortable binding to board feel underfoot, making the all-new Micro Mini design an ideal turning and learning experience.
camber
PARK MINI
Rockered and beveled for catch free riding.
LENGTH
EFFECTIVE
EDGE (mm)
WAIST
NOSE / TAIL
SIDECUT
REF. STANCE
(cm / inches)
SUGGESTED WEIGHT
(lbs / kg)
NEW! 80
480
17.9
19.6 / 19.6
2.9
34.0 / 13.4
35-50 / 15-22
NEW! 90
580
18.5
20.7 / 20.7
3.5
36.0 / 14.2
40-55 / 18-24
NEW! 100
680
19.3
21.8 / 21.8
4.2
38.0 / 15.0
45-60 / 20-27
NEW! 110
780
20.1
22.9 / 22.9
5.0
40.0 / 15.7
50-65 / 22-29
FSC® CERTIFIED SELECT 2.0 CORE™
learn more
learn more